Our Profile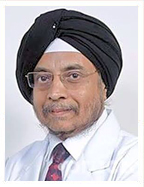 Dr. (Prof.) I.P.S. Kochar
MD,MAMS(VIENNA)
MRCPCH(LOND) FIMSA
FELLOW IN PAED ENDOCRINOLOGY(LONDON GOSH)

Present Designation
Senior consultant paediatric and Adolescent Endocrinologist AND DIABETOLOGIST
Present Affiliation:
Indraprastha apollo hospital new delhi
Pushpanjali medical centre delhi
Major 3 Achievements:
Started 2 YEAR FELLOWSHIP IN PAEDIATRIC AND ADOLESCENT ENDOCRINOLOGY SINCE 2016
FINISHED WRITING A BOOK ON PRACTICAL PAEDIATRIC AND ADOLESCENT ENDOCRINolOGY.
FACULTY IN MANY NATIONAL AND INTERNATIONAL MEETING
Honours (Awards)(Publications)(OTHERS)
Published more the 26 articles in various national & INTERNATIONAL JOURNALS ON DIABETES GROWTH AND OBESITY.
RECENT PUBLICATION ON SAFETY AND USE OF LIRAGLUTIDE IN INDIAN OBESE ADOLSCENTS
GROWTH HORMONE OUTCOMES IN RSS AND SGA CHILDREN INDIAN TERTIARY CARE STUDY
USE OF GROWTH HORMONE TREATMENT IN SKELTAL DYSPLASIA-A REVIEW
REAL WORLD EFFICACY AND SAFETY OF CSII THERAPY AND COMPARISON OF TREATMENT SATISFACTION BETWEEN CSII AND MULTIPLE DAILY INJECTION.
Has got immense experience in the field of Pediatric and Adolescent Endocrinology, Worked in various hospitals in UAE. Worked in various institutions in UK. Worked in Great Ormond Street Hospital, one of the best tertiary referral child centers in the World from where he did his Fellowship in Endocrinology.
Read More